Here's a little about DC Capital Group USA
Since 2003, I've had a burning desire to be in business for myself doing something that I love. I have definitely landed on my passion in the world of Real Estate. I love helping to solve problems for homeowners and burned out landlords.
At DC Capital Group USA, finding a solution to your problem is my number one goal! I understand the needs of today's buyers, sellers and investors and we'll work together to help you reach your financial goals!
We provide win-win solutions to help homeowners get out of their sticky situations… like Foreclosure, owning a burdensome property, probate, or anything else.
DC Capital Group USA is a real estate solutions company based out of Orlando. We're a family-owned business and focus on helping homeowners like you find solutions for your problem whether you're going through a foreclosure, can't sell your property, or just need to sell their house for all kinds of reasons.
Timothy Doyle is a 16 year veteran of real estate. He has successfully closed over a thousand real estate transactions and is able to execute quickly with a network of highly specialized business associates. He is committed to his clients and takes personal pride in meeting their real estate needs. During his leisure time, he enjoys spending time with his wife and three kids and is an active member of his church.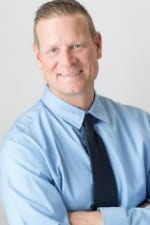 How We Work With Homeowners
If you have any questions about how we work, what the process of selling a house or having us help you avoid foreclosure, or just want to learn more about us… don't hesitate to contact us anytime!
We are interested in buying the following properties: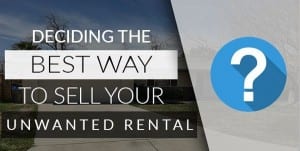 Finding The Best Way To Sell Your Unwanted Rental
Whether you absolutely loathe your property, or you simply lack interest in managing it, you may want to pass it on to someone who's willing to take on the responsibility so you can be free of it. Thankfully for you, people are always looking to pick up property – either to manage themselves, or to live in. Once you've gone through the process of getting your property ready to sell, it's time to consider how you want to sell it. There are several ways you can approach the selling process, and some of them are easier than others.
What to Do When You've Inherited a Home...
& What Options You Have if You Would like to Sell it
It is a particularly messy affair, especially with multiple heirs, plus the various mortgage, tax, and repair issues that these heirs would have to deal with once they decide that they do want to keep the property. The house might have been left to heirs in good faith (which is usually the case, most of the time), but it just can't be denied that some of these properties do come with a lot of liabilities and problems that a lot of people are not prepared to handle. However, you still owe it to your loved one to make the best use of his or her gift. It doesn't matter whether you want to sell the property, rent, or move into the property yourself- as long as you decide what's best for you and your community in the long run. But before taking on this big responsibility, here are a few things you must consider.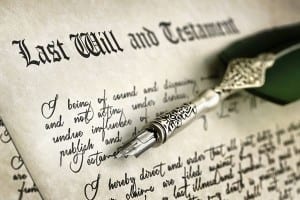 Clarifying What You Can Do With Your Home in Probate
& What Your Options Are if You'd Like to Sell the Home
The unexpected death of a family member or a loved one is always a tragic event. In an ideal world, all grown adults would have a comprehensive estate plan with a living will (to inform family member/caretakers what medical treatments should or should not be pursued and other such healthcare decisions near the end of a person's life), an assignment of power of attorney, and a last will and testament (to communicate how one's estates and possessions are to be used after their death).
But at least, 40 percent of Americans over the age of 45 do not have a basic estate plan in place. Should the inevitable happen, their families will be left to deal with tax and legal issues that they might find overwhelming, complicated, and emotionally-draining. For those who have been named by a probate court as administrator over their loved one's estate and assets, this situation is all the more tragic. Not only are you not given a chance to mourn for your loss, but you are also left to deal with documents, accounts, lawyers, and other such matters that can take most of your time and energy.
Fortunately, just by knowing the laws of your state and your rights as an administrator can help you prepare and tackle whatever obstacles you might face in this kind of situation. Do take note that probate laws vary from state to state, so it's still important to supplement the information below with your state's laws.
Understanding Foreclosure
Know Your Rights & Options When Faced With Foreclosure
It's understandable why a lot of people get discouraged when their homes are at risk for foreclosure. Imagine the thought of having your property that you worked hard for being taken away from you- just because you hit a dire financial spot and have trouble keeping up with mortgage payments. If you do manage to find yourself in this situation, remember that there's always a way out. As long as you do not commit yourself to the mistake of ignoring the problem, then you have a lot of options to choose from. You can still look forward to a clear credit record and a bright financial future if you can make the best possible decisions for your current circumstances. The law provides a lot of protection for homeowners. But remember, time is of the essence when you're dealing with foreclosures. The sooner you make your decisions, the better.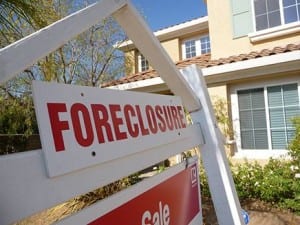 For various reasons, many homeowners owe more money on their homes than the property is worth. You have heard terms like under water or upside down, but the real estate phrase is over-leveraged. Over-leveraged property is problematic and expensive for the owner and the lender. The owners, especially those having difficulty repaying their mortgage, are either unable or not motivated to maintain or improve the property. Good stewardship goes unrewarded. Lenders do not want to foreclose because the properties under-perform, which means they cost money without a return on investment, the added expense hurts bank liquidity and lowers asset values. Real estate lenders are not interested in losing real book value.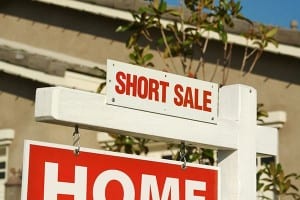 Fire Damaged Home Buyers
This is dependent on a number of essential factors such as the extent of the fire's damage, cost of repairs, your current financial situation, your personal attachment to the property, and the mortgage situation of your house. If the damage is minimal and you want to return to your past living conditions, then a house repair will be sufficient.
However, if you want to get rid of your fire-ravaged home immediately, and start a new life in a new house immediately, then you can contact IBPF for an all-cash quote. I'll tell you what the best course of action for your circumstances are.